The MVP in our athletic locker series, the stadium locker is the biggest, strongest storage locker we offer.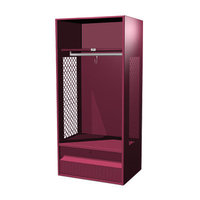 This open-front design accommodates bulky uniforms and athletic equipment.
Closet-type storage area is combined with an upper shelf for hats, gloves and smaller items. An optional locking compartment and foot locker provide additional secured storage.
This sports locker also features heavy-gauge steel body components and a premium paint finish guarantee durability in such areas as high school locker rooms, sports team rooms and stadium locker room facilities.
Police and fire departments also specify this locker for uniform and equipment storage. Stadium lockers are available in bolted, riveted or welded assembly.
Various Configurations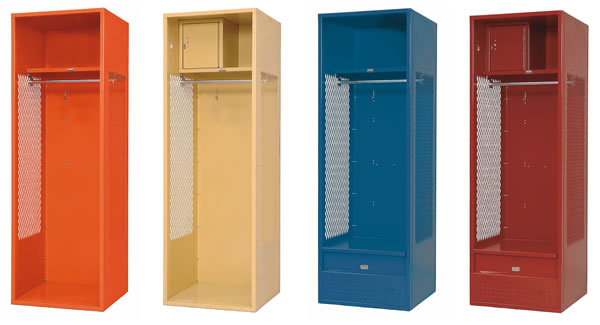 Options
Color Chart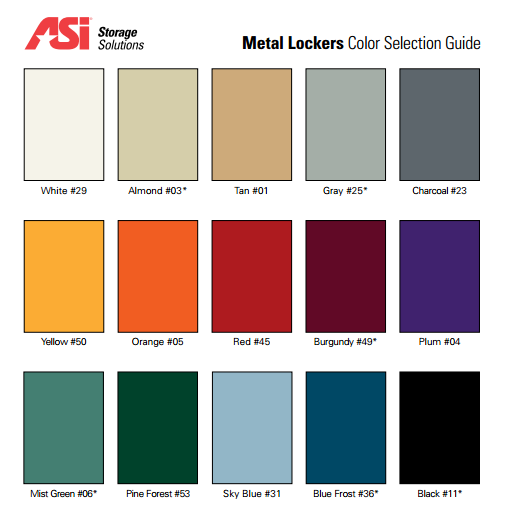 All-Welded Stadium Lockers
Should your architect specify all-welded lockers, we can provide those as well. Just ask!
Call for a FREE quote today! 1-800-663-9515